Model 2178-E (Fits 2'' raised trigger latch)
(OUT OF STOCK UNTIL 11/21/18)
FITS 2'' Trailer Couplers (Puck Lock Included)
Model 2178-E is designed to fit most raised trigger latch couplers. This model was manufactures with a larger rear mouth area in order to accommodate the raised latch area. This lock model will be able to accommodate most S style safety chains.
 Designing the best coupler locks is not an easy task. We pride ourselves on producing a "glove like" fit coupler lock. Rest assured that Proven Industries trailer lock products will leave you with simply the best coupler lock on the market. In addition, no other trailer coupler locks can secure your safety chains.
Fine Print.
Trailer coupler lock model 2178-E may not fit all trailer couplers. Please look at trailer coupler lock index pictures below, if you do not see your trailer coupler pictured please fill out contact form to ensure you will get the correct trailer coupler lock.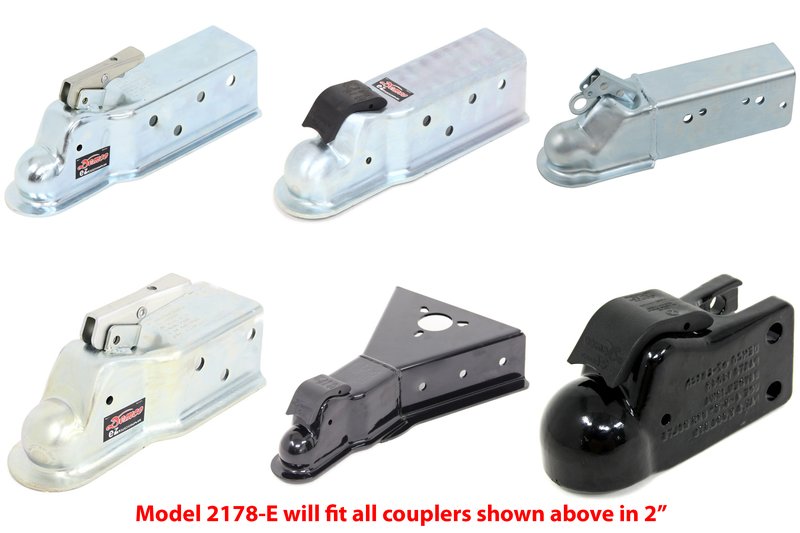 Coupler Lock Test!
See how the other locks hold up!