Wheel Lock Model WL-200
(IN STOCK - READY TO SHIP)
Fits Any Lug Pattern 15'' & 16'' Trailer Wheel (Puck Lock Included)
Proven Industries wheel lock is available to order!  Made of hardened steel and finished in black powder coating, model WL200 is quick and easy to install, and stops your trailer's wheels in their tracks.  Combined with our coupler lock, WL200 provides you with the ultimate trailer security system.



WL200 is for single & tandem axle trailers, with standard factory steel rims wheels. This wheel lock will not work with any trailers with brakes (disc or drum) on both axles. Brakes will not allow the clearance between the rim and leaf spring in order for the wheel lock to fit. Model WL-200 will also only work with leaf spring trailers, if you have torsion axles this model will not work. Please contact us at

Support@provenlocks.com

with any questions.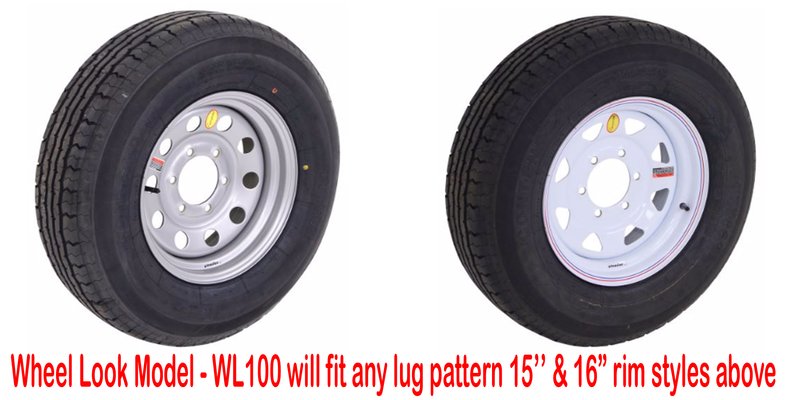 (DISCLOSER)
This wheel lock will only work with trailers rims listed above without trailer brakes. If your trailer has brakes there will not be room for this lock to fit due to the trailer drums/rotors will be blocking the leaf spring.